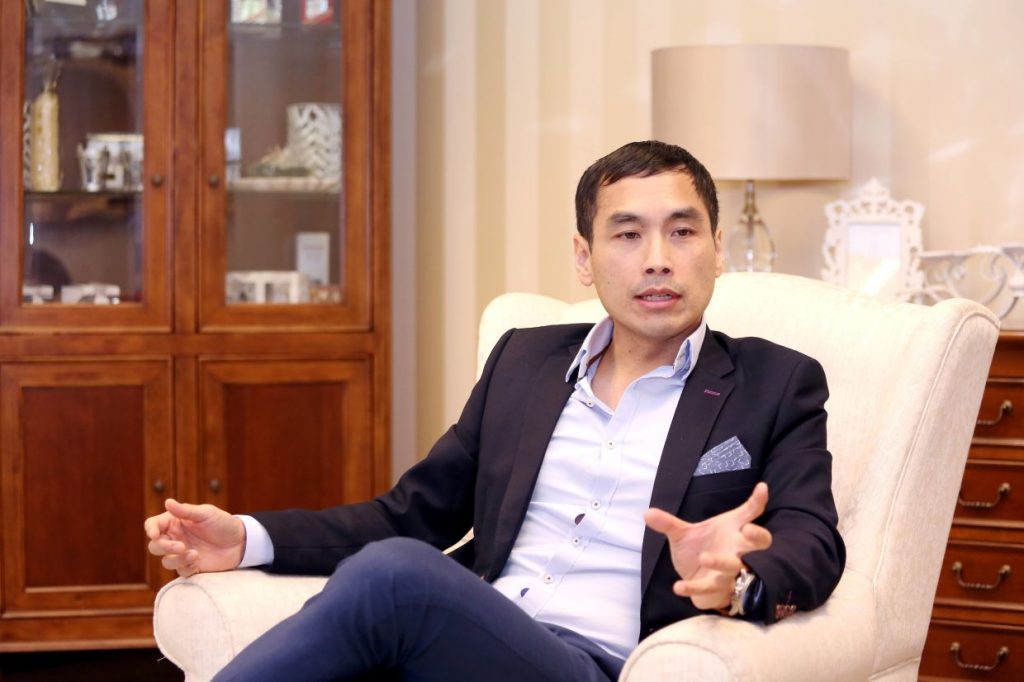 A company with its core business in the hospitality and retail sectors, MALAYAN UNITED INDUSTRIES BHD (MUI) is going through what could be one of its toughest challenges yet.
The asset-rich company, once known as among the top corporate powerhouses in Malaysia, is among those facing the harsh financial repercussions of the Covid-19 pandemic, with its retail and hotel businesses in Malaysia and overseas impacted due to lockdowns and movement restrictions.
Having languished in the red since 2014, MUI had been all set for an ambitious restructuring under the eyes of Tan Sri Khoo Kay Peng 's oldest son, Andrew Khoo, who took the helm of MUI in December 2018.
Andrew had outlined plans to turn around the company within two years.
Unfortunately, the global pandemic reared its ugly head late last year, throwing a spanner in the works.
The group's struggling international retail chain Laura Ashley, listed on the London Stock Exchange, saw its sales picking up last year before taking a massive hit due to the pandemic.
In Malaysia, MUI's retail business Metrojaya has been forced to close during the movement control order (MCO) period, while its Corus and Laura Ashley hotels here and overseas have also had to close their doors in line with efforts to fight the pandemic.
Andrew, who is MUI's executive chairman and CEO, tells StarBizWeek that while the duration and severity of the pandemic is still not fully apparent, the group's forecasts and budgets for the year would undoubtedly "go out the window".
Andrew believes that Covid-19 could usher in the greatest economic contraction since the Great Depression, with its repercussions going beyond just the economy and inflicting hardship on people across the globe.
"We have to be prepared for the industry landscape post-Covid 19 to be very different, as the way we conduct business may see permanent changes. There will most likely be a recessionary market as consumer spending will continue to be sluggish.
"It is important for us to be ready for this New Economy where will need to have adaptive operating business models which fully embrace an elevation of everything digital, " he says.
For MUI's retail business, Andrew says this will mean looking at a true O2O (Online to Offline) model, which allows click and collect and other hybrid purchase options.
He says the group is exploring options such as a vertical social e-commerce platform, with key strategic partners that fit synergistically with the business' existing set-up.
He says it is looking at allocating significant space within the Metrojaya outlets, to create an experience centre where key opinion leaders can share tips offline and possibly conduct talks by experts, which may even have sponsorship revenue potential.
For the hotel business, Andrew says it will look to the domestic market first, as it foresees early recovery to come from this segment.
Noting that the health and safety of staff and guests are of utmost priority, he says the group will be implementing new standards in the area of cleaning protocols.
"Targeted promotional and marketing campaigns that more closely match our guests' preferences will have to be put into place so we can build forward bookings and sales momentum, " he adds.
While waiting for the pandemic to be contained, and for the lockdowns and restricted movement orders to end, Andrew says the group is reviewing its hotel portfolio and will undertake a refurbishment programme as needed.
In the UK, MUI is in the midst of transforming its Burnham Beeches Hotel to become part of the Laura Ashley Hotels portfolio, and is also looking to refurbish Solihull and Corus Hyde Park this year.
The group had recently secured a £20mil additional term loan facility for the purpose of upgrading its hotel assets.
As for Metrojaya, he notes that it has been progressively upgrading the flagship outlet at Midvalley and says it will continue to do so.
"In fact, one of the brands that we invested in and also brought to Midvalley is Benjamin Barker, which is among the Financial Times' top-500 high growth companies in Asia Pacific.
"We will continue to focus on high-potential brands going forward, as we feel that this will provide a greater level of return to the group, " he says.
Looking ahead, Andrew says the prevailing mood is generally one of pessimism, as he does not expect to see a V-shaped recovery to the global economy, as some analysts have predicted.
"It is therefore important to have proper contingency plans in place should the effects of the pandemic be longer lasting and the recovery slow, " he says.
He believes a full global recovery will only be seen next year, or in 2022.
For now, Andrew says the group remains focused on its core business activities whilst selectively investing in areas that have high growth potential.
Source: The Star