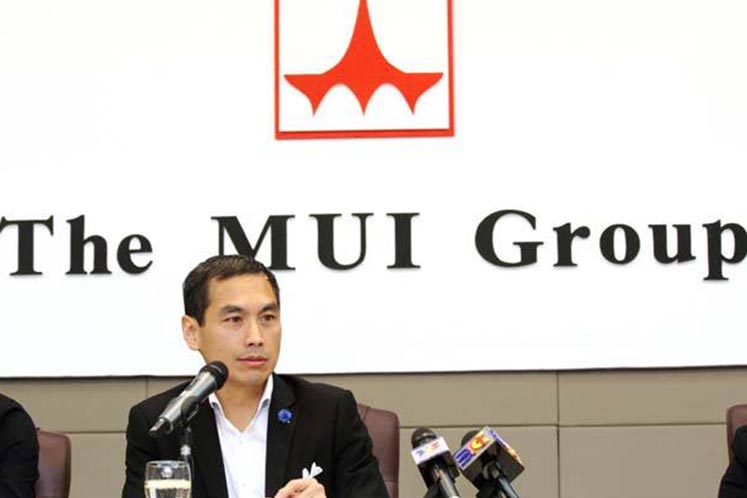 PETALING JAYA: In line with its strategy to rationalise the business under its new leadership, Malayan United Industries Bhd (MUI) is looking to sell the Corus Hotel Hyde Park in London, United Kingdom.
The group announced yesterday that its indirect unit, Corus Hotels Limited (CHL) had appointed international investment bank N.M. Rothschild & Sons Ltd (Rothschild), as its financial adviser on the sale.
MUI, which has been helmed by Andrew Khoo (pic), the son of Tan Sri Khoo Kay Peng since December last year, said the appointment of Rothschild was to assist CHL in exploring strategic options, as well as "to ensure that only credible international investors were shortlisted and considered".
In a statement, the group said the move was in line with its strategy to rationalise the business, pare down its overall bank borrowings, and to unlock value for its shareholders.
"Hospitality will continue to be a core business of the group. "However, the group will be adopting a more focused strategy that will be more lifestyle driven and perhaps asset-light to grow its hotel business," it said.
During his first meeting with the press as executive chairman in December, Andrew said MUI's days as a conglomerate were over and that the company wanted to focus on a few core businesses.
He said while the group wanted to grow all its existing businesses, it also wanted to be more focused, and eventually divest some of its assets.
Andrew told reporters that his father had a sense of attachment to some of the group's prized assets, while his approach would be more objective.
He said he was open to selling some of the group's prized assets "if the right offer comes along".
"I will look at what is best for the group – if it makes sense to sell, we will sell," he said at the time.
MUI had been helmed by Khoo for four decades. He stepped down in December to make way for his son.
The group's international operations stretch across the UK, Continental Europe, the US and Asia-Pacific, with its headquarters based in Malaysia.
It is the company behind big names including fashion brand Laura Ashley, retail player Metrojaya and the Corus hotel group.
In the statement yesterday, the group said in addition to its hotel business, it was progressing into other segments of the
hospitality business such as Laura Ashley tea rooms, cafes, and spas.
The rationalisation of assets, which includes selected asset disposals, will form part of the group's business transformation strategy, it said.
Source: The Star