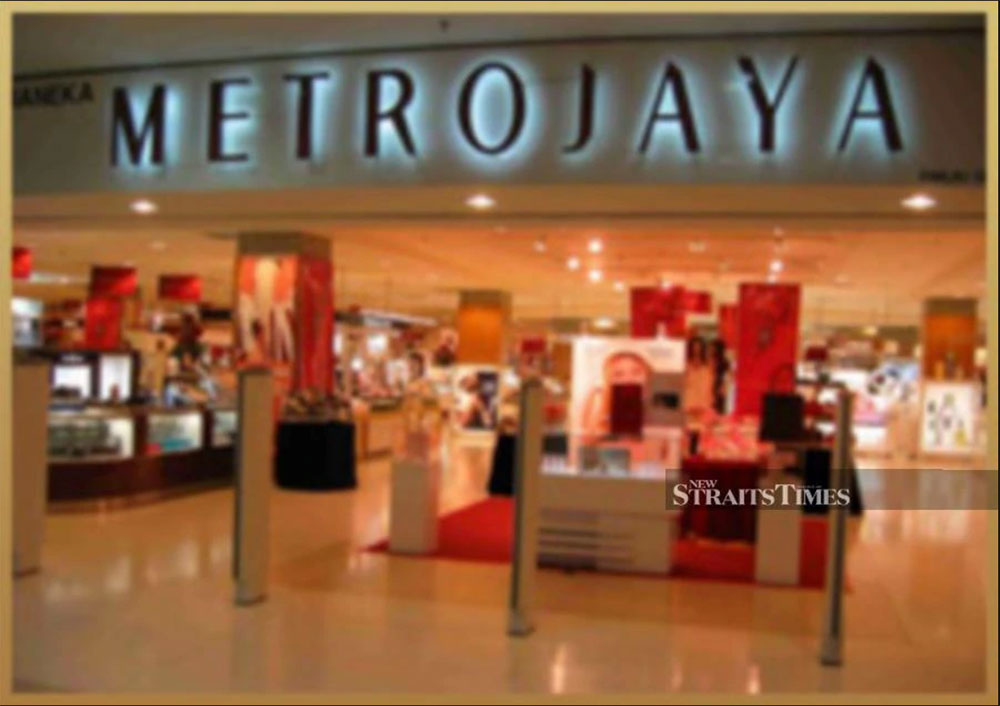 KUALA LUMPUR: Malayan United Industries Bhd's (MUI) 98.21 per cent-owned indirect subsidiary Metrojaya Departmental Stores Sdn Bhd is revamping its retail offerings.
MUI wants to introduce new retail formats and brands targeting different consumer demographic profiles.
Executive chairman and chief executive officer Andrew Khoo Boo Yeow said the focus was on experiential retailing, engaging shoppers with multiple touchpoints and at all levels.
"We are exploring opportunities with strategic vendors and partners. We want to carefully chart our next move as we are looking at this as a critical channel.
"In the meantime, we have ventured into e-commerce through third-party platforms," Kjhoo told the New Straits Times when asked on Metrojaya's strategies to create a bigger gameplay on the e-commerce part in retail outlets in Malaysia.
He said currently, Living Quarters, Metrojaya's exclusive retail brand and flagship store in Mid Valley Megamall, was undergoing a full scale renovation, costing over RM2 million.
Its first phase will be unveiled this month.
"To inject new life into this space, we have brought in iloom, a Korean furniture brand famed for its functional children furniture. Apart from that, we have also introduced Commune, a lifestyle furniture brand.
"From here on, Malaysians can look forward to new and exclusive brands such as Benjamin Barker, which is now available in Singapore and Australia," he said.
While the retail market globally may be facing a decline in footfall, Khoo said Metrojaya's in-house brands such as East India Company, Somerset Bay and Zona, had continued to perform well.
"We have also launched MJ Black, a spin-off of Metrojaya, which focuses on consumer appetites for fast fashion.
"We currently have two outlets at Mitsui Outlet and Ampang Point, offering customers a value-for-money retail concept carrying multiple categories targeted at trendy but yet budget-conscious consumers," he said.
Metrojaya team of merchandisers are actively looking for more inspiring brands across the globe for the Malaysian market.
"We are in the process of coming up with a menswear brand that will mirror what we have done with Zona. It will be a contemporary take on Batik shirts," Khoo said.
On why Metrojaya decided to bring Benjamin Barker brand to the Malaysian market, he said it was an exciting Singaporean brand close to his heart.
"Having gotten to know the owner Nelson, I have complete confidence in the brand direction and potential. In fact, we are making a strategic investment into this brand as I believe it has universal appeal.
"I believe this is an under-served market in Malaysia and the exciting styles will be well-received by many here but especially working professionals," he said.
On Metrojaya's store in Jalan Bukit Bintang that has been MUI's pinnacle retail store for several decades, he said: "We had a good run at BB Plaza but we have since exited Bukit Bintang. We are currently looking for a new site in the city centre for some of our concepts and will make an announcement once we confirm on a suitable location."
He added that Metrojaya had been the anchor and largest tenant in BB Plaza for some 33 years since 1981 until January 2015.
MUI had on February 28 this year, filed a legal suit against BB Plaza owner UDA Holdings Bhd for alleged premature termination of tenancy.
In a Bursa Malaysia filing, MUI said UDA Holdings had prematurely terminated the tenancy with effect from January 19, 2015.
The last formal tenancy agreement MJ Department Stores entered into with UDA Holdings for the premises at BB Plaza was on May 6, 2010 and MUI said MJ Department Stores had the option to renew for five terms of three years each.
MUI in the filing said MJ Department Stores was claiming for loss of profit amounting to RM16.16 million.
Source: New Straits Times