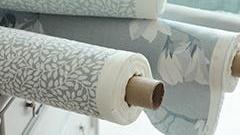 Long known for its pastoral English garden-inspired prints, iconic fashion and home decorating brand Laura Ashley is relying on technology far beyond its Victorian-era esthetic to grow its global online business.
The company said it will partner with Oracle (NYSE:ORCL) Commerce Cloud to support its growing online presence and create an integrated customer experience across traditional and digital channels. The collaboration will help Laura Ashley improve its inventory management while meeting a growing demand for custom, one-of-a-kind goods, the company said.
Laura Ashley offers more than 1 million combinations of customized items online, Chain Store Age reported. Although customers can see products and customize them in Laura Ashley retail locations in the United States and Europe, a growing number of consumers want the option to buy customized items online, said Colin Rice, Laura Ashley's chief information officer.
"It's more about showcasing the brand. It doesn't really matter if they buy online or offline, we just want them to get inspired." said Laura Ashley chairman Andrew Khoo.
The company's online business has grown 23 percent in the last three years, per Chain Store Age, although it saw an overall reduction in profit in the first half of 2018 and announced plans to close several stores in the U.K.
"With Oracle Commerce Cloud, we have been able to streamline business processes and capitalize on the opportunity to sell custom goods online globally. Oracle Commerce Cloud was the only platform that could accommodate our needs and still give us room to grow," Rice said.
The company is controlled by the MUI Group of Malaysia, which said its future plans for the brand include expansion into China, Chronicle Live reported.
Oracle, based in Redwood Shores, California, provides business software, with a broad portfolio of solutions for companies of all sizes. Oracle Commerce Cloud is part of Oracle Customer Experience (CX) Cloud.
Source: Bizjournal