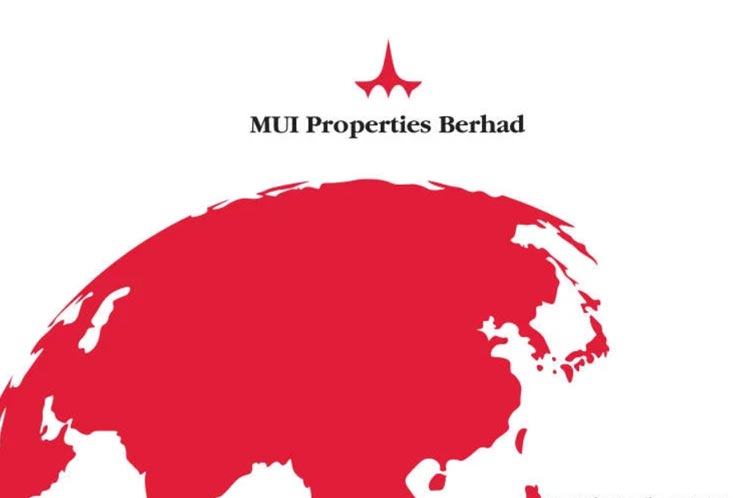 KUALA LUMPUR (Nov 12): MUI Properties Bhd said its wholly-owned investment firm Cesuco Trading Ltd will be converting an A$1.5 million secured convertible note in an Australian gold exploration company into ordinary shares.
Cesuco will convert the notes into 132.47 million ordinary shares of Nex Metals Explorations Ltd, representing 40.73% of the enlarged share capital of Nex Metals at an issue price of A$0.01338 per ordinary share.
Hong Kong-based Cesuco Trading has advised Nex Metals of its decision to exercise the share conversion, MUI Properties said in a statement.
Based in Perth, Nex Metals is primarily engaged in gold exploration. It is listed on the Australian Securities Exchange.
MUI Properties said the conversion is subject to the approval of Nex Metals shareholders.
"The proposed conversion is expected to have a positive effect on the earnings per share of MUI for the financial year ending June 30, 2020, due to a gain from remeasurement to fair value arising from the proposed conversion," it added.
MUI Properties said Nex Metals has this year entered into a farm-in agreement with Metalicity Ltd, another listed mineral exploration company in Australia, to undertake exploratory drilling on nine separate gold mining sites in the Kookynie area.
Test results from the nine reversed circulation drill holes undertaken by Metalicity has confirmed gold mineralisation exists beyond what historical data had indicated, based on the previous drilling.
MUI Group chairman and chief executive officer Andrew Khoo said: "We are excited to take a significant position in the gold exploration industry in Australia. Having taken into account all underlying factors, we feel the time is right to invest in this sector, which has vast potential."
MUI's shares price closed unchanged at 17.5 sen today, valuing the group at RM129.66 million. The counter retreated some 20.45% over the past year.
Source: The Edge