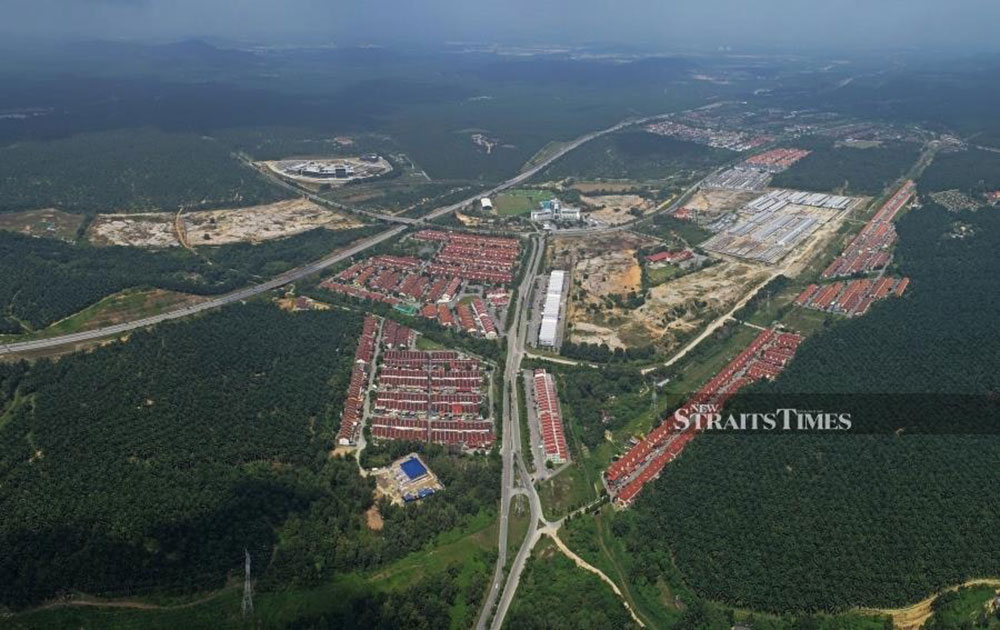 KUALA LUMPUR: Malayan United Industries Bhd (MUI) has set plans to develop an integrated transit-oriented development (TOD) in Bandar Springhill in Seremban with a gross development value of RM440 million.
With 1,084 acres of landbank in Bandar Springhill, the company expects between 10 per cent and 15 per cent capital appreciation for the TOD, supported by the East Coast Rail Link's (ECRL) two stations in Negri Sembilan, namely Kuala Kelawang and Jelebu, not far from the township.
"We are looking at TOD for the land in Seremban as it is well located in the town centre and within the transportation hub.
"The group has a number of properties that it currently owns which we are considering to activate. We are looking to build an integrated TOD which will comprise over 600 condominium units," MUI executive chairman and chief executive officer Andrew Khoo Boo Yeow told the News Straits Times in an interview.
He, however, did not provide details on when the TOD will began but said the ECRL mega transport project will have a positive impact on the company's future development plans in the state.
Further, the ECRL stations will help to boost the development of the Malaysia Vision Valley (MVV) planned for Nilai, Seremban up to Port Dickson, Khoo said.
"Our Bandar Springhills township is being progressively developed. With an estimated GDV of over RM1 billion, the immediate focus is to continue to transform the development into a lifestyle enclave.
"In August, we will begin construction of a clubhouse that incorporates, amongst other things, a partially covered swimming pool, multipurpose hall, and gym at a cost of over RM5 million," he said.
Khoo said streetscaping including the lakeside park would be developed to ensure residents enjoy an active lifestyle with walking trails and fitness zones.
"We will also look to bring in vibrant amenities for the residents including a petrol station, fast food restaurants, grocer and a bank," he said.
Aside from Bandar Springhills, MUI has also set plans for residential developments in Penang and Kota Kinabalu, Sabah, with an estimated GDV of over RM300 million combined.
The company has also plans to undertake an exclusive development on its property at Villa Ukay Ampang, with 10 high-end condominiums.
On the hotel business, Khoo said MUI, which owns Corus Hotel in Jalan Ampang and Corus Hotel in Port Dickson, had no plans to sell the assets despite being frequently approached by some interested parties for Corus Hotel Jalan Ampang.
In April this year, MUI put its Corus Hotel Hyde Park in London up for sale and appointed international investment bank N.M. Rothschild & Sons Ltd as its financial adviser for the sale.
"The plan to dispose of Corus Hyde Park is not a sudden move. It has been part of the consideration as part of the Group's restructuring proposal.
"What has changed is that we have now appointed an international merchant bank to manage this process to maximise the intrinsic value of this particular asset," Andrew said when asked on the sale.
As for Corus Port Dickson, Andrew said the future for this area was looking even more positive.
"The hotel has a lot of latent potential as it has the only beach lagoon in the area.
"We are introducing a new glamping concept on the property, located right on the beach with uninterrupted views of the sea and the lagoon behind it. I believe this will be very much sought after as it will provide a unique but yet affordable experience for our guests. It should be ready by July," he said.
Source: New Straits Times