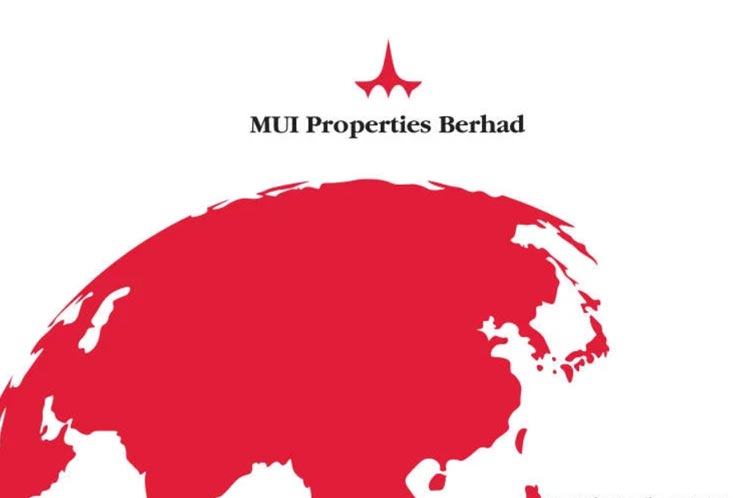 KUALA LUMPUR (Feb 4): MUI Properties Bhd's 40.7% associate Nex Metals Exploration Ltd, which is listed on the Australian Stock Exchange (ASX), has found high-grade gold mineralisation in its Kookynie mining site located in the northeastern goldfields of Western Australia.
In a statement today, MUI Properties said the 10-reversed-circulation drill holes achieved high-grade gold intercepts of up to 80.17 grams per tonne (g/t).
The drilling was carried out by another ASX-listed company, Metalicity Ltd, which entered into a farm-in agreement with Nex Metals last year. The previous nine holes drilled six months earlier by Metalicity had also encountered significant gold intercepts of up to 31.2 g/t.
Metalicity managing director Jason Livingstone described the results of the drill holes in three separate mining areas of Nex Metals Kookynie tenements as "spectacular". For clarity, a mining tenement is a claim, lease or licence under the Mining Act 1971.
Livingstone said the drilling to date had managed to intersect the mineralised structure in every drill hole, and the latest results illustrate that the Kookynie site has the potential to become a "prolific" gold mining project.
He added that the intercepts were also shallow, making the three sites possibly suitable for more economical open pit-mining.
In partnership with Nex Metals, Metalicity has acquired an additional 3,300 hectares of mining tenements in the prolific Kookynie Niagara Trend through farm-in agreements and tenement-pegging exercises. This extends the existing mining tenements in the Kookynie area to over 7,000 hectares.
At present, the Kookynie project is host to six significant prospects namely Champion, McTavish, Leipold, Diamantina, Cosmopolitan and Cumberland. The recent test holes were drilled in the Champion, McTavish and Leipold sites.
In addition to Kookynie, Nex Metals also holds significant mining leases in the Yundamindera area.
MUI Properties shareholding in the gold-exploration company follows its recent decision to exercise the option to convert its A$1.5 million secured convertible note in Nex Metals into about 12.5 million ordinary shares, representing a 40.7% stake in the latter. At the closing bell today, MUI Properties shares ended at 17.5 sen, for a market capitalisation of RM129.6 million.
Source: Stocknews.my