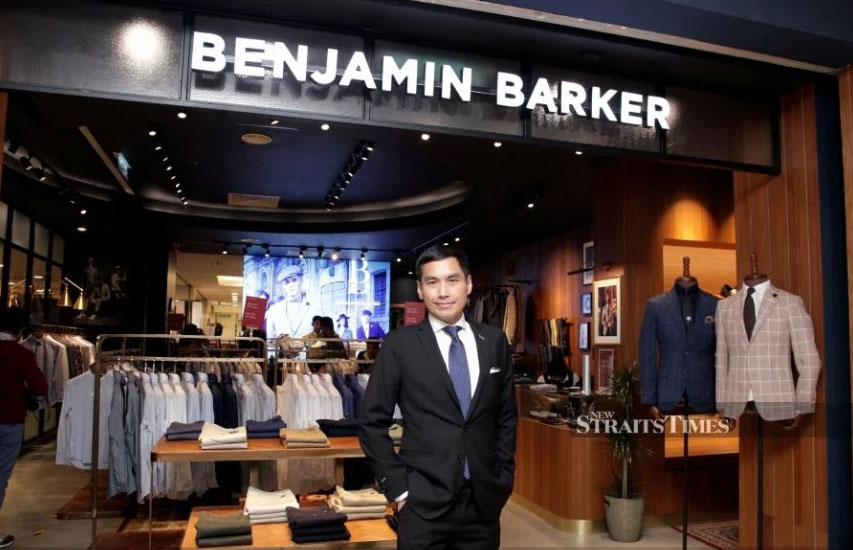 KUALA LUMPUR: Malayan United Industries Bhd (MUI) plans to invest more than RM10 million into The Benjamin Barker Group and retail the menswear label in Malaysia.
"MUI Group plans to take up a minority stake in the company that owns the Benjamin Barker menswear label," said MUI chairman and chief executive officer Andrew Khoo Boo Yeow.
He was speaking to reporters here today, after a fashion show debuting the Benjamin Barker menswear in Malaysia.
Benjamin Barker retails Australian-inspired tailored suits and shirts for men, along with shoes, neckties, bowties, hankerchiefs, pocket squares and lapel pins.
Khoo, who wore Benjamin Barker from head-to-toe today, has been a fan of the menswear label for many years and is good friends with Nelson Yap, one of the company co-founders.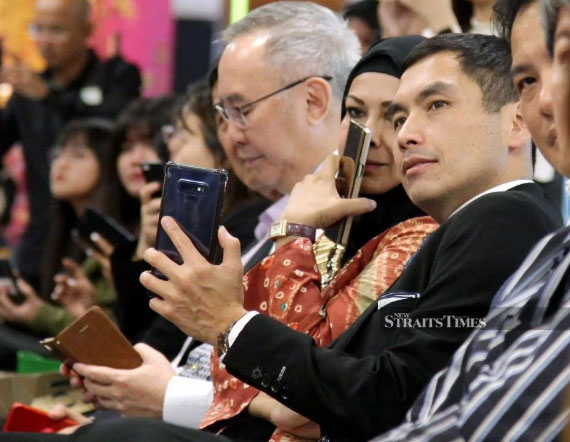 "In three years, we hope to expand Benjamin Barker to five outlets, mainly within Klang Valley. All in, we've set aside over RM10 million for the stake purchase and future outlet openings in Malaysia," Khoo said.
Also present at the fashion show were MUI Group director Datuk Dr Tan Kee Kwong, menswear label Benjamin Barker co-founder Nelson Yap and chief designer Veron Chow.
On the brand positioning of Benjamin Barker, Khoo said: "On one end of the spectrum, there's G2000 and then there're the luxury brands – but nothing in between. So, Benjamin Barker fills that gap for those who have sophisticated taste but do not want to pay a designer brand's price tag."
From its first outlet, a decade ago, in Singapore, Benjamin Barker has expanded to over 10 outlets in the island state. The brand has also expanded to the US, Australia and Cambodia via a franchise arrangement.
Soon, Khoo said, Benjamin Barker's presence will be felt in Malaysia and the UK via MUI Group's planned stake buy into The Benjamin Barker Group.
"Nelson and I will be flying to London next month to scout for a good location to debut Benjamin Barker there."
Since January 2018, Khoo assumed the helm of MUI Group from his father Tan Sri Khoo Kay Peng.
He has been gradually transforming the company to be more lifestyle-oriented and brand-centric.
"I see MUI as a lifestyle company. We own brands, we know how to activate a brand — it is a lifestyle-driven business proposition," Khoo said.
MUI Group currently owns and operates five Metrojaya department stores and three MJ Black stores. It also operates speciality stores under the East India Company, Laura Ashley and Reject Shop.
MUI Group's 35.17 per cent associate Laura Ashley Ltd, which is listed on the London stock exchange, operates furniture, home accessories and fashion stores in the UK, Ireland and France.
When asked how his father, who has taken a backseat in MUI Group, felt about his latest corporate decision to invest into menswear label Benjamin Barker, Khoo smiled and said: "My father is supportive."
Source: New Straits Times