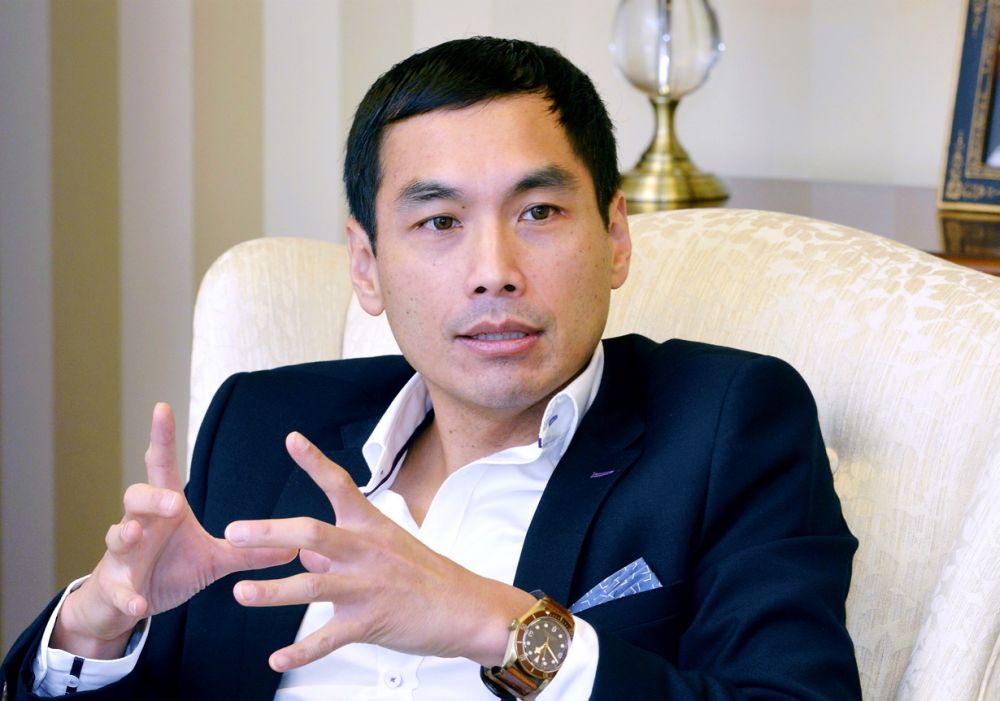 KUALA LUMPUR, Nov 23 — A year after becoming Malayan United Industries Bhd (MUI) Chief Executive Officer, Andrew Khoo Boo Yeow has set his sights on building lifestyle brands that are relevant and fresh to ensure the group's continued growth.
"My focus is mainly on building a lifestyle brand in hospitality, retail, property and food. All these sectors can become a lifestyle brand, it is just how you build it and make the brand significant and relevant to the market," he told Malay Mail.
Khoo, who took over the company from his father Tan Sri Khoo Kay Peng, said the group will focus on the four core businesses – retail, hospitality and property and food.
"We need to be focused on these areas to sustain our business. We are also transforming our business to make it more lifestyle-driven as all our brands are being refreshed to adopt a lifestyle concept," he said.
Khoo said the group will be expanding its core businesses in the face of expected tough headwinds.
"Next year onwards, I guess there will be a lot of pressure to perform especially for the shareholders in the market. The company has its ups and downs and what is the most important thing is to be able to motivate and inspire the team.
"There will be new brands to be launched and developments taking place next year."
Khoo said as part of the transformation in the group's retail segment, its Metrojaya flagship stores in Mid Valley, Kuala Lumpur, and Kota Kinabalu, Sabah, are being upgraded to make them experiential and lifestyle driven once again.
"We are going to launch our new brand, 'Baker & Cook', an artisan bakery and food store concept which was developed in Singapore, by next year," said Khoo.
"We also just launched a new brand, 'Commune', which is a new furniture partner of ours, revamping our 'Living Quarters' area."
Asked on how the department stores remain resilient with the rise in online shopping, Khoo said that the group has also planned to participate in e-commerce.
"We are exploring some of the strategic vendors and partners now. It is still at the preliminary stage as I am in talks with three to four of them. We need to find people with right skill set as this is considered as a critical sales channel.
"We hope to launch it by mid-next year," he said.
He also said e-commerce was part of MUI's strategy to attract millennials in order to broaden its customer base.
"The retail climate is a not challenging for us right now. Our retail concept has to be repositioned or rebrand. The move will be taking quite some time to make sure that we chart the right course for our retail concept."
Khoo said the group also has major plans for UK brand, Laura Ashley Ltd.
"Laura Ashley should not just be woman fashion or furniture. It should be lifestyle driven."
The transformation towards a lifestyle concept is already evident in the UK, where Laura Ashley now operates cafes and hotels too.
The next phase for Laura Ashley, Khoo revealed were the tearoom and spa business.
MUI currently owns and operates six hotels in the UK and two hotels in Malaysia under the Corus brand. It also owns two Laura Ashley boutique hotels in the UK.
Khoo said some of the group's subsidiary companies have also undergone restructuring and they have shown encouraging results.
He said its food and confectionery business with brands like Kandos, Crispy, Tango and Tudor, has also done quite well in quarterly results.
Looking back on his journey so far, Khoo said: "It's almost 12 months now and I think it has been quite a journey so far, but there's a long way to go. I can say that it will at least bear fruit in two to three years from now on."
Source: The Malay Mail