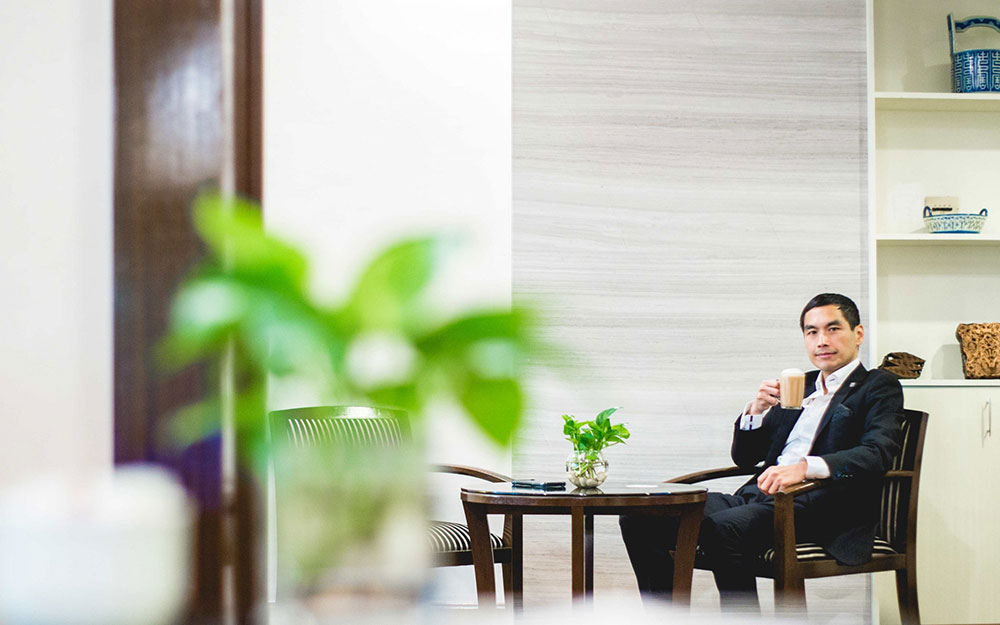 Being exposed to ventures outside the family business has its own perks. Here's how the new executive chairman of Malayan United Industries (MUI) Andrew Khoo thrives by roping in fresh perspectives to the company.
Stepping into his father's shoes as the executive chairman of Malayan United Industries is a monumental task, but Andrew Khoo is taking the challenge in his stride. Much like how he successfully put a modern twist of his father's favourite food —Hainanese chicken rice.
"I worked with our hotel team to honour my father's legacy, but presented it as a handroll option to cater to our adventurous guests," explains the passionate corporate captain who helms the 50-year-old conglomerate after his father stepped down as head honcho last year.
With investments in retailing, hospitality, property, F&B plus financial services, MUI is transforming under Khoo's leadership. The company is concentrated on restructuring and re-evaluating the corporation's key brands to bring new ideas to the table. Just like how he creatively and respectfully put a new spin onto his father's favourite dish, he hopes to carry the same philosophy to MUI's business operations around the world.
"A successful company in modern times has to be nimble and adapt" – Andrew Khoo
Khoo first cut his teeth in the family business through working in the front desk of their hotels in the UK and US. He then switched to retail and worked in Laura Ashley, before leaving the company after getting married, to raise a family in Canada. "My father had the foresight to advise me to step outside the family business. It gave me a chance to operate on a level playing field," he says.
In 2009, Khoo eventually relocated to Singapore and re-entered MUI by the way of its subsidiary Network Foods to once again learn and work his way up the ranks of the organisation.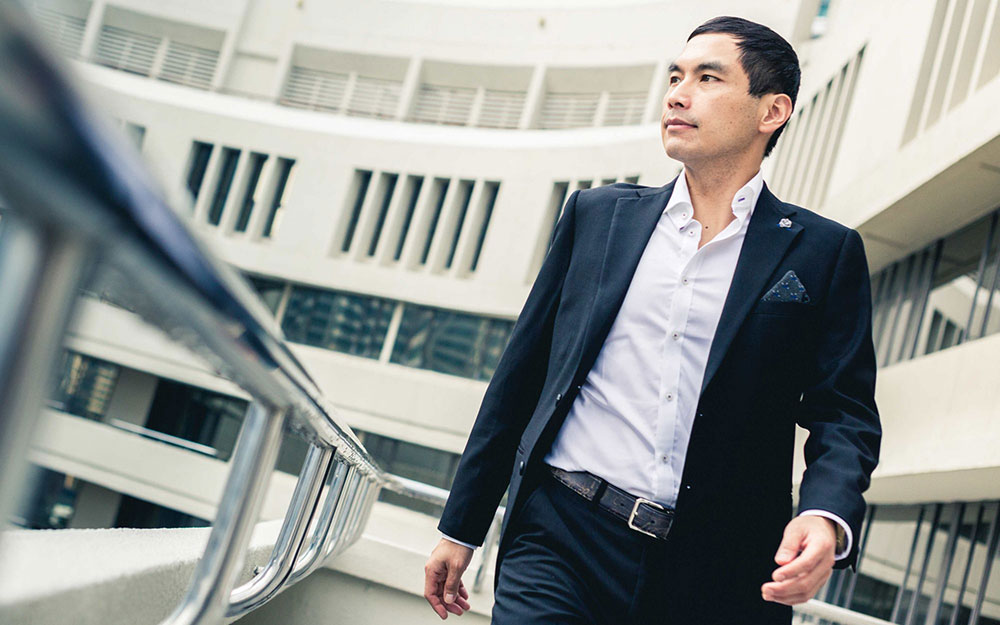 Khoo is leading the charge in re-assessing MUI's assets and investments plus rolling out new ideas for the company.
Source: Tatler Asia